When someone close to us, for example, a friend, a relative, a work colleague or an acquaintance, lose a loved one through death, we are often lost for words. 
I have lost count of the number of times I have heard people say …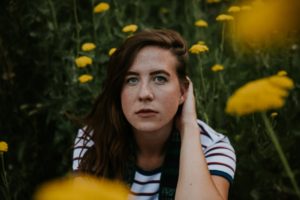 "I just don't know what to say"… so guess what they do, they stay away. They avoid their grieving friend, for fear of saying the 'wrong' thing or causing them to breakdown in tears. 
What I know from personal experience is – what you do is often more important than what you say. 
Here are 5 simple things you can do to support a grieving friend/colleague/relative:

 
Do call them if you can, you'd be surprised that they may end up doing more talking than you. Sometimes a grieving person just needs someone to listen.

Send a text message if you can't call or you're not sure how to handle the silence or emotions over the phone.

Just show up and give them a warm hug. Nobody refuses a hug at such difficult times. Sometimes your physical touch can be more consoling than any words you utter.

 

Show up bearing gifts. If the person lives alone and you're close by, I strongly recommend checking on them every now and then.

 

Send a card that captures your heart and/or a gift of hope.
You can order a Hope Box from www.lettersofhope.org.uk, or send an email to hello@lettersofhope.org.uk for a bespoke gift package.
All our gift-boxes include a sympathy/encouragement card, with the option of including your personalized message.
*Follow Letters of Hope Instagram account or  Facebook page where I'll be sharing next week, 5 text messages of sympathy you can send to a grieving friend.*
{Image courtesy of Unsplash}