Last night, after I finally got both kids to bed AND asleep, I caught up with the ITV documentary –#DianaOurMother
(Still available on ITV player for those in the U.K if interested)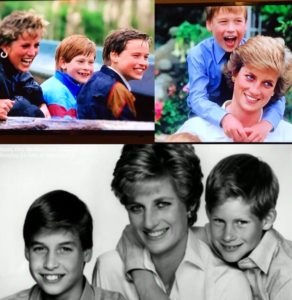 The first thing that caught my attention, was the lovely happy memories the Princes have of their mum!
I was inspired to create happy memories for my own children to look back on, in years to come. It's so easy to get caught up with household tasks, 9-5 responsibilities, mission work, and not actually spend quality time having FUN with the children God has gifted us with.
One of my favourite moments watching the documentary, was when Prince William said " I give thanks that I was lucky enough to be her son and know her for the 15 years that I did," he continues. "She set us up really well. She gave us the right tools, and has prepared us well for life not obviously knowing what was going to happen."  That is so true of my own mum too, very grateful to God for bringing me forth into this world through a very special woman!
I admire Prince William's attitude of gratitude even whilst still grieving the loss of his mum.
In ALL things let's remember to give thanks 🙏
#BeEncouraged
#KeepMemoriesAlive
#Inspirationalstories
#StoriesofHope
#attitudeofgratitude
#intentionalparenting